EDIT MAIN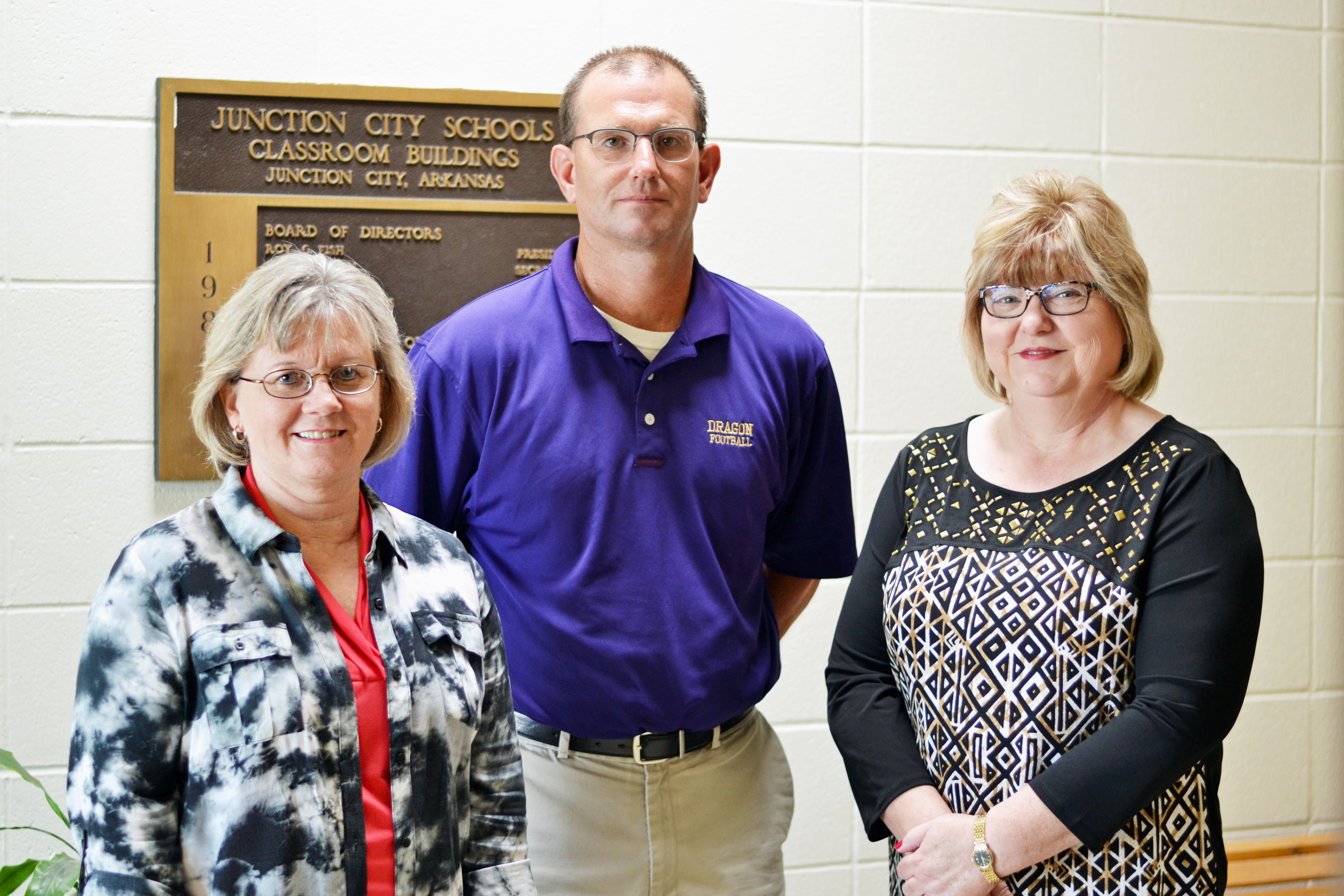 ROBBY LOWE, SUPERINTENDENT
---
Connie Courtney, District Secretary 870-924-4575
Gail Sehon, District Bookkeeper 870-899-4042
---
District Mission
The Junction City School District's goal is to provide every student with a complete education — academically, emotionally, and socially — in a safe, caring environment. JCSD is committed to serving the needs of all children where upon graduation students will be prepared to pursue a career or a post-secondary education. JCSD vows to employ competent, caring staff and provide clean, safe facilities equipped with relevant, modern technology.
---
A message from Mr. Lowe...
As the world around us changes, there are fundamental principles the Junction City School District vows to protect: a school culture where the needs of the students come first and a school environment that guarantees the safety of all with respect for a diverse student population. Student achievement is always at the forefront; but we believe for students to achieve, they must want to be here. Students must feel safe and protected; we as a staff are committed to making sure that all students are protected from bullying and intimidation. Though student behavior is closely monitored, occasionally there are instances that get past us. As parents, please encourage your children to report inappropriate behavior to their teachers, building counselors, or administrators. Parents, please make us aware of anything your child may tell you that you feel is disruptive to the educational process or the safety of others. The more we know, the more we can do to make all students safer. Staff contact information is posted on the school website. Please never hesitate to visit, call, or email any concern you may have.
Each day we are examining practices and policies to ensure that every child benefits from a student-centered atmosphere. We collect data from a variety of sources, including state mandated testing and local assessments, to shape instruction in the classroom. We have and will continue to make technology a priority. Academic improvement plans are formulated for each student with an emphasis on individualized instruction so that we can help all students reach their potentials, regardless of whether students need engagement at higher levels or students need to revisit previously covered concepts.
Going forward, we are continuing to implement stronger programs in Science, Technology, Engineering, and Math (STEM). As an ultimate goal, we want our students ready for entry into college or technical school or ready for employment in the workforce. We currently offer a myriad of Career Technical Education (CTE) certificates based in multiple career pathways. Also, we offer classes in career readiness to help students find a path that best suits them. Our high school guidance counselor can provide you with in-depth information on a number of programs. To go along with CTE, we also offer a full complement of Advanced Placement Courses and several avenues to receive concurrent college credit so that your child can graduate with many college credit hours if she or he puts forth enough effort.
Rest assured that our school district is placing your child's as well as all children's needs first. Every decision we make takes into account our students' well being. Again, if at any time you have concerns, please let us know. We are here to serve the patrons of this school district.
Thanks for entrusting your children to us,
Robby Lowe