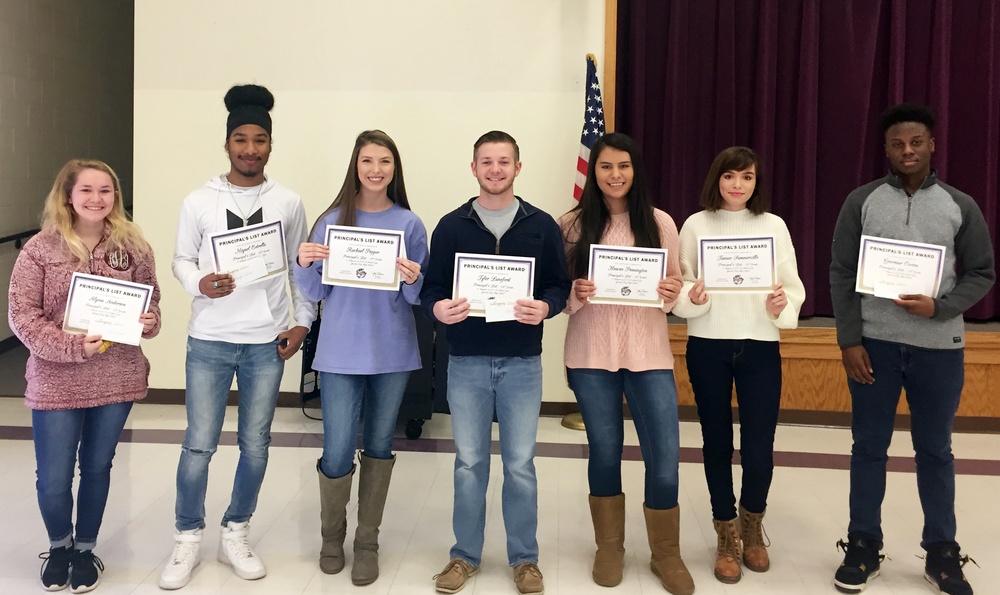 JCHS 1st Semester Awards!
Principal Joy Mason
Wednesday, January 31, 2018
WHAT A GREAT DAY AT JCHS!!!
Today we celebrated student academic
achievements with Dragon Up Awards, Principal's Awards, and Honor Roll
Awards for our 1st Semester! We had 400 students to earn the DRAGON-UP
award, over 35 students to earn Principal's List and over 70 students to
earn Honor Roll! A big thanks to Generations Bank
and Charlene Nelson, Bank President, for speaking to our students and
providing the $10 and $5 cash awards for Principal and Honor Roll Awards
respectively!