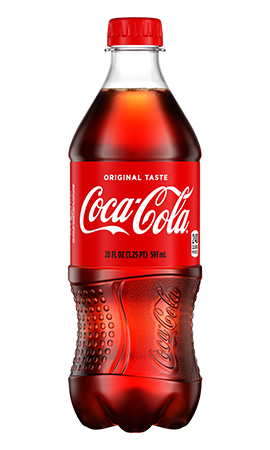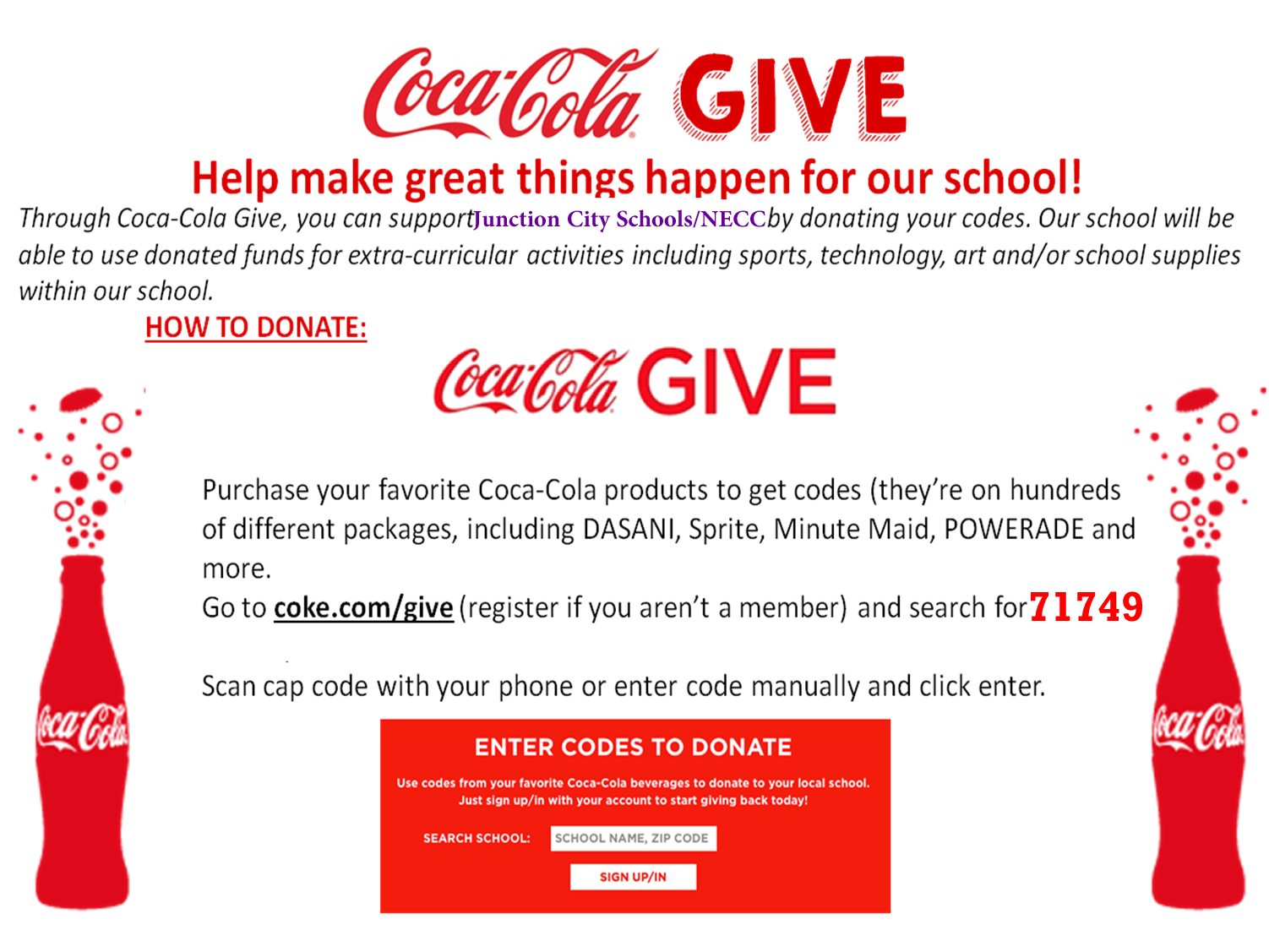 Junction City Elementary and High School, along with Northeast Claiborne Charter all participate in Coca-Cola Give. Through this program, our school is able to receive monetary donations through your uploaded Coke product codes and points to help support our school clubs and events. If you have never registered with Coca Cola Give, please click here to register!
After you are registered, you can begin entering codes! Points/Codes can be found on the tops of Coke bottle products as well as the end flap of the fridge packs. Please click on the my Coca Cola Give link and then click...
Donate to Your Local School

Donate Now

Type 71749 in the zip code box

Click which campus you would like your donation to go to!
That's all there is to it! Thanks in advance for helping our school!

Thanks David Barnette!