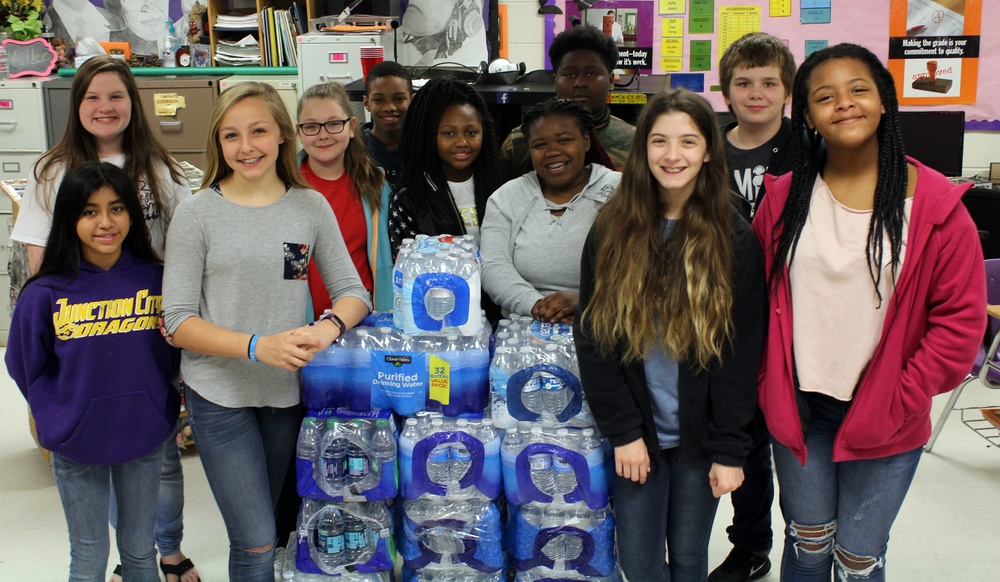 Jr High FBLA Service Project!
Deneen Miller
Friday, March 16, 2018
The Jr. High FBLA community service project for this year was to aid students in Tallulah, Louisiana by donating bottled water. Tallulah is in Madison Parish and has been experiencing a water shortage the past few months. In a state of emergency, schools were closed temporarily due to this water shortage.