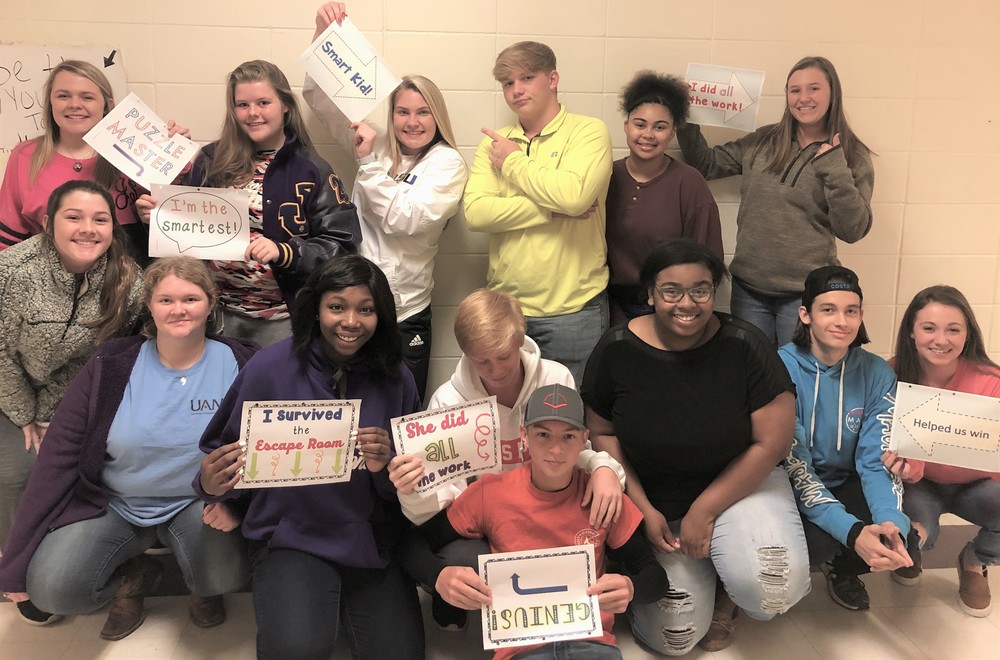 Junior Escape Room Project!
Mrs. Hagler
Wednesday, October 17, 2018
Mrs. Sarah Hagler's juniors participated in an exciting project using their classroom as an Escape Room to learn about Women's Suffrage! The students had 4 clues to figure out to help unlock the code! Looks like it was a lot of learning and lots of FUN!!!