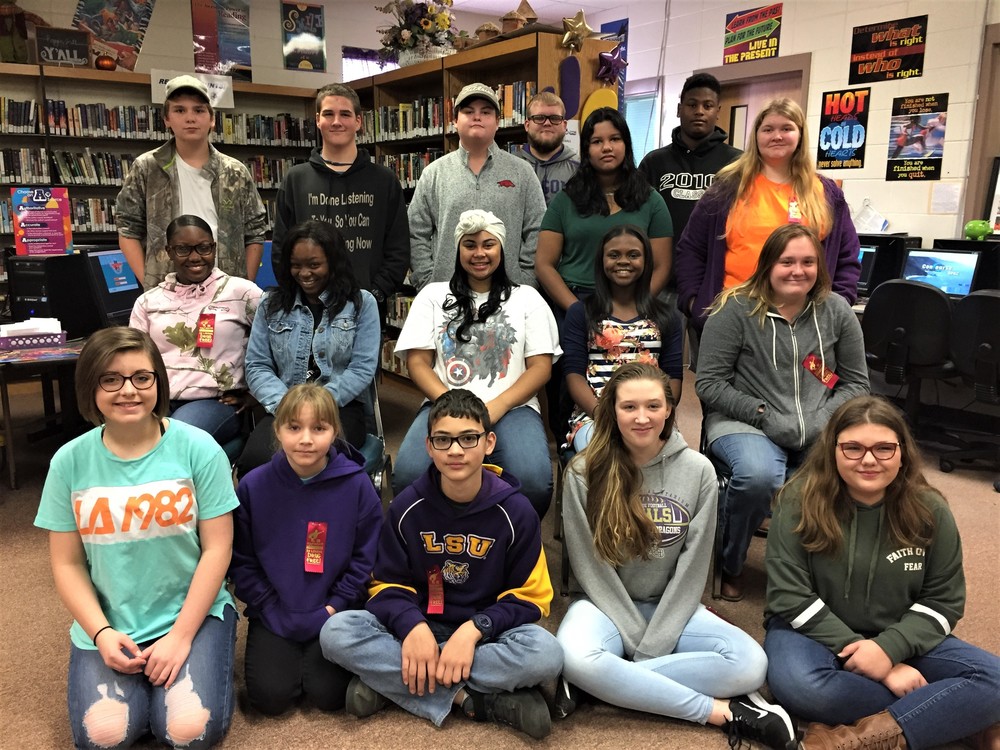 ​Congratulations to our JCHS 1st Nine Weeks TOP READERS!
Gayla Helbling
Monday, October 22, 2018
JCHS students are involved in a school-wide reading program. Students choose designated books from the school library. After reading a book, students take a comprehension test on the computer using "Scholastic Reading Counts!" Students who earn a 70% or high score on the test will earn a predetermined point value from completing the book.