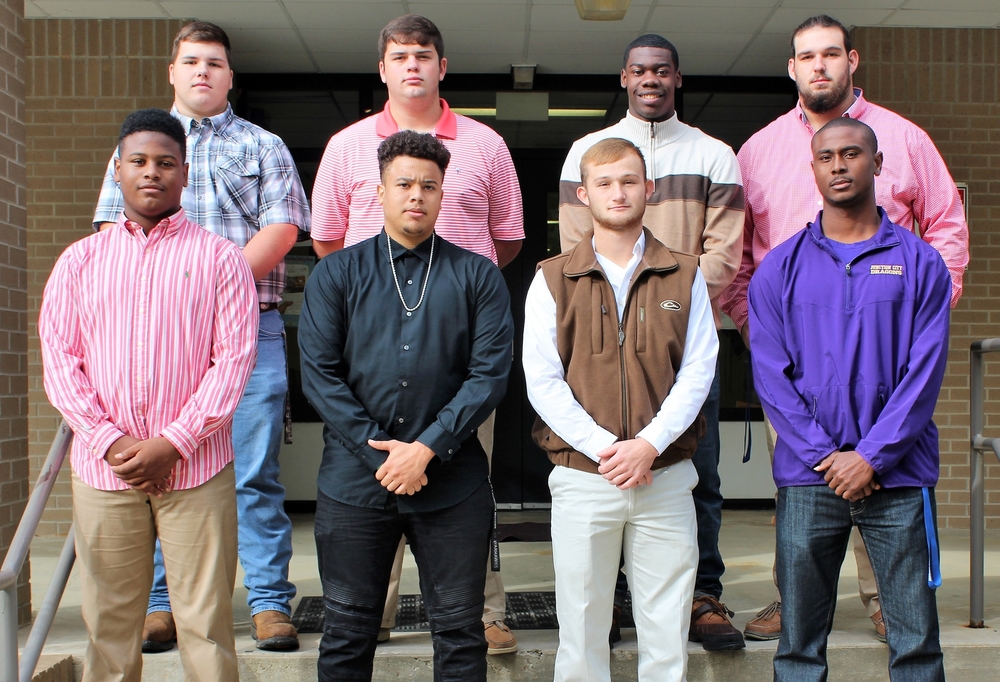 2018-19 JCHS Men of Character!
JCSD
Wednesday, October 24, 2018
Several senior football players kicked off our 2nd year of the JCHS Men of Character Program! These distinguished gentlemen are an influence to the elementary young men in a positive way. Once a month these young men mentor boys in fourth, fifth and sixth grades. They instill in them the importance of education, self-respect, self-worth and honesty. These young men are Men of Character. JCHS MOC Sponsor is Coach Antoine Cook.
(Please note: Not all Senior Football players dressed up and mentored on Wednesday...we will post an updated picture when we have more to participate!!!) #DragonMenOfCharacter